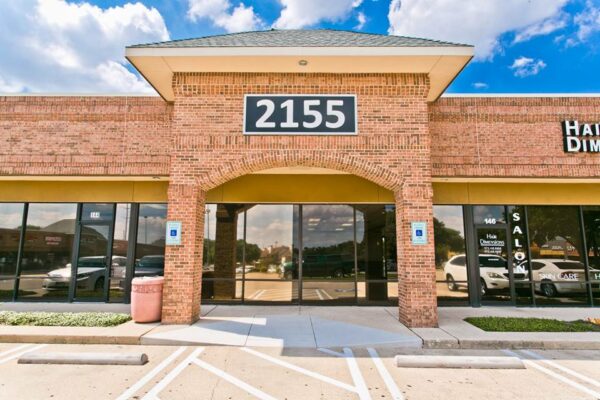 The only 24-hour dance studio
2155 Ballroom and Events, owned by Robert Nelson and Adel Husband, was established to fill a gap for those looking for an affordable and intimate venue to social dance, teach (and take) classes, and host private events. And yes, you can rent this space anytime of the day or night for your classes or events!
Located in the Carrollton/Addison area on Marsh Lane, we're close to many of the major highways. We're home to the Texas Classic Push Club (Texas Classic), who hosts weekly West Coast Swing (WCS) lessons and monthly WCS socials. In addition to WCS, instructors use our venue to teach other styles of dancing, such as Swing Out, Chicago Two-Step, Salsa, Bachata, Country & Western, and Hustle. You'll find classes for each of the dance styles throughout the week, as well as opportunities for private lessons.
Our Ballrooms
2155 Ballroom and Events has plenty of open floor space during the weekday from 5am to 6pm. We have two large and one small ballroom, of which two can be secured for privacy. We will also consider renting the studio from midnight to morning. These do not need to be "dance-related" activities. Parties, baby showers, graduation parties, etc. would find our location and set-up flexible. We rent by the  hour, day, week or month.
Houston Ballroom – 1800 square feet (sq

uare footage does not include the stage). This room can be secured for privacy.

San Antonio Ballroom – 480 square feet. This room can be secured for privacy.
Austin Ballroom – 1050 square feet (square footage does not include kitchen or bathrooms).
All 3 ballrooms have floor to ceiling mirrors and slatted hard wood floating floors.
Host Private Parties
Whether it's a private birthday, family occasion or dance social, 2155 has two spacious rooms that can be rented together or individually. Our rooms are perfect for an intimate group of 20-50 or a larger crowd up to 300.
If you're an instructor or dance group interested in renting for private lessons or dance classes or just someone looking for a convenient and affordable place for your party or event, contact us or call 214-616-1382.